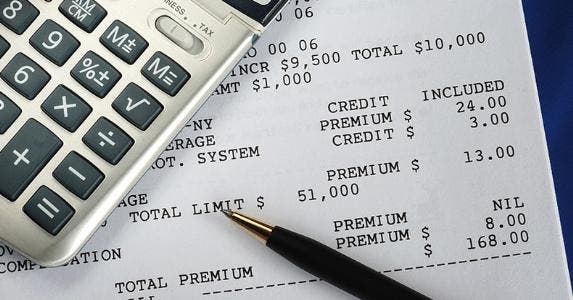 © JohnKwan/Shutterstock.com
Why do I need boat insurance?
If you're new to boating, you may be under the impression that your homeowners insurance will magically stretch to cover your boat. Sadly, in most cases it won't.
Many homeowners policies will have a minimal amount of coverage for very small boats that have no engine or a small engine, like a sailboat for example. However, if you're buying a $10,000 or $20,000 boat, your homeowners policy is not going to cover you for what you need.
Boats are unique. Your boat has nothing to do with your home, any more than your car can be covered under your homeowners insurance. Your home isn't mobile. Your boat, like your car, can go anywhere, so it requires a separate policy. That said, you may save money by bundling your boat policy with your home or auto insurance.
How does it differ from home or auto insurance?
In some ways, boat insurance is a mash-up of home and auto insurance.
Like home insurance, a boat policy covers you for liability if someone is injured on your craft and gives you the choice between replacement cost or cash value in a total loss.
Like auto insurance, boat coverage typically includes coverage for bodily injury that your boat inflicts on others, property damage your boat inflicts on docks and other boats, and physical damage to your boat should you hit something or run aground. You can also purchase comprehensive coverage against theft, vandalism, fire and flood, personal property coverage for your fishing gear, uninsured boater insurance and even roadside assistance in the event you need a tow.
Unlike home and auto, a boat policy may allow you to "lay up" or suspend coverage for specified periods when you're not using the boat.
How do 'agreed value' and 'market value' policies differ?
To help boaters save money on insuring older vessels, insurers offer the option of "agreed value" (think sticker price) versus "market value" (think depreciation) in the case of a total loss.
"With agreed value, the insured and insurer agree on the value of the boat upfront. If something happens to the boat, you're going to get paid up to the agreed value," says Mitch Jawitz.
"With market value, the boat depreciates; so if the boat is destroyed, you're going to get enough money to replace the boat's (current) value. If you bought the boat in 2005, you're not going to get enough money to buy a 2011 model; you're going to get enough to buy a 2005 model," he says.
Owners of newer boats typically go with agreed value. As the boat ages and the value depreciates, and they don't have a loan on the boat, you'll see them switch to cash value.
Is my boat covered when it's out of the water?
Strangely enough, yes — but not by your boat policy.
"When the boat is attached to your car or truck, you are covered by your auto policy should you back into somebody," says Jawitz. "Anytime you're trailering something, the car policy overrides."
The bad news is it's covered solely by your auto policy, and only to the limits contained therein.
Your homeowners insurance may provide limited coverage if the boat is damaged while parked on your property, but it may not stretch to cover stolen contents or vandalism.
To protect your boat (and your assets) from terrestrial liability, we recommend an umbrella policy.
If someone gets injured, the umbrella policy would come on top of your auto and homeowners and cover you to the additional limits. If you have a boat, it's not only one more asset but it's another opportunity for risk. You want to make sure you're covered.
Is my boat covered everywhere?
Novice boaters may be unaware of the navigational limits on their boat insurance policy.
Be sure your policy provides coverage where you want to roam. It may exclude certain areas for political or security reasons.
Some policies offer an optional endorsement that helps pay to move your boat out of harm's way when a named storm approaches. Travelers pays 50 percent of the cost to move or haul your boat up to $1,000 per occurrence and $2,000 per policy term.
How can I save money on boat insurance?
Now that you know the basics of boat insurance, let's dig for some savings.
Get specific.

 Don't buy a yacht policy if you own a dinghy.

Go all-in on safety features.

Take a boating class.

 A trained boater is a safer boater. Contact your agent for discount-qualifying classes in your area. It may even save you $.

Extend your lay-up period.
Please feel free to give us a call if you have more questions on boat insurance or if you want to get insured today!
843.399.0822
edited, not written